Bruce Swift - Guitars - Vocals
Bruce Edward Swift (born Sept 20, 1965)
Member and guitarist for the progressive metal band Sacred Warrior. born in Wheaton, IL. Bruce began the guitar journey at age 14 with major influences being Rush, Led Zeppelin, Iron Maiden, Van Halen, and Michael Schenker (UFO-MSG).
Equipment preferred:
Mesa Boogie amps (Badlander, JP2C)
Tom Anderson, Veillette 12, and Majesty Guitars
Musicman strings


Background:
Birthname Bruce Edward Swift
Genres Progressive Metal and Rock
Instrument Guitar
Active 1988 to current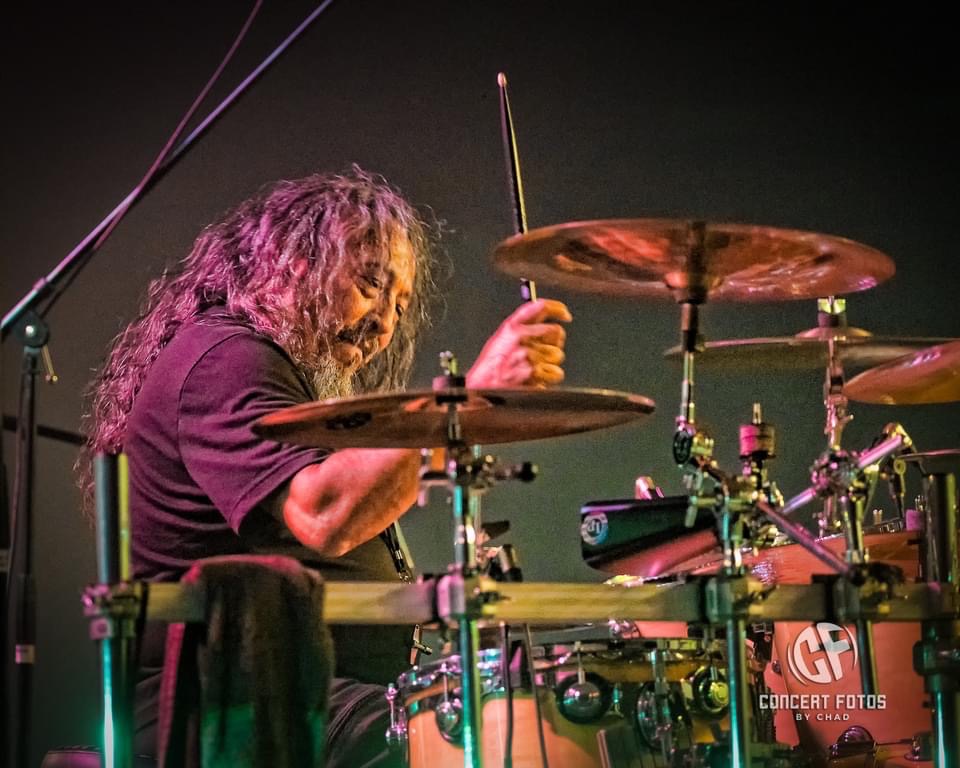 Tony was one of the original members and has played the drums ever since
Active 1988 to 1993

Then taking a break from music all together.
In 2015 REY together with some of the band members of Recon, released a prog metal studio album ( The Chosen Few) on M24 Music Group
In 2018 Rey Parra and Jon Johnson compiled a modern metal album, (Symptoms of Eternity).
This album was a big change for Rey and it took a lot of time to tweak and form his voice so it would compliment the new style of music.
Rey recently got back with Sacred Warrior while still working on Deny the Fallen II, and has begun doing several live shows.
Rey loves performing live and bringing the gospel to the masses and says that his favorite song to perform live is, Madman.
Steve Watkins - Bass - Vocals
Steve has been involved with music from an early age. Starting with trumpet at the age of 5, he adopted the bass guitar at the age of 8, and was in a band with his brother and some friends. Steve joined the drum and bugle corps Fox Valley Raiders and played with them for 8 years as a soprano. After high school Steve took up guitar and through the years moved between guitar and bass depending on what was needed in the band he was in. In 1988, as a guitar player, Steve moved from Texas back to Aurora, IL and met the founding members of Sacred Warrior at The Warehouse bible study. He was convinced by Tony to return to bass and join Sacred Warrior.
Steve left the band in 1993 and started his own recording studio Gathering Storm Media. he continues this business today with studio and on-location recording, mixing, and mastering.
Steve re-joined the band in 2001 for a Cornerstone Festival reunion and continues as the bassist today.
Steve's infuences include Second Chapter of Acts, Rez Band, Iron Maiden, Stryper, Decyfer Down, and Killswitch Engage.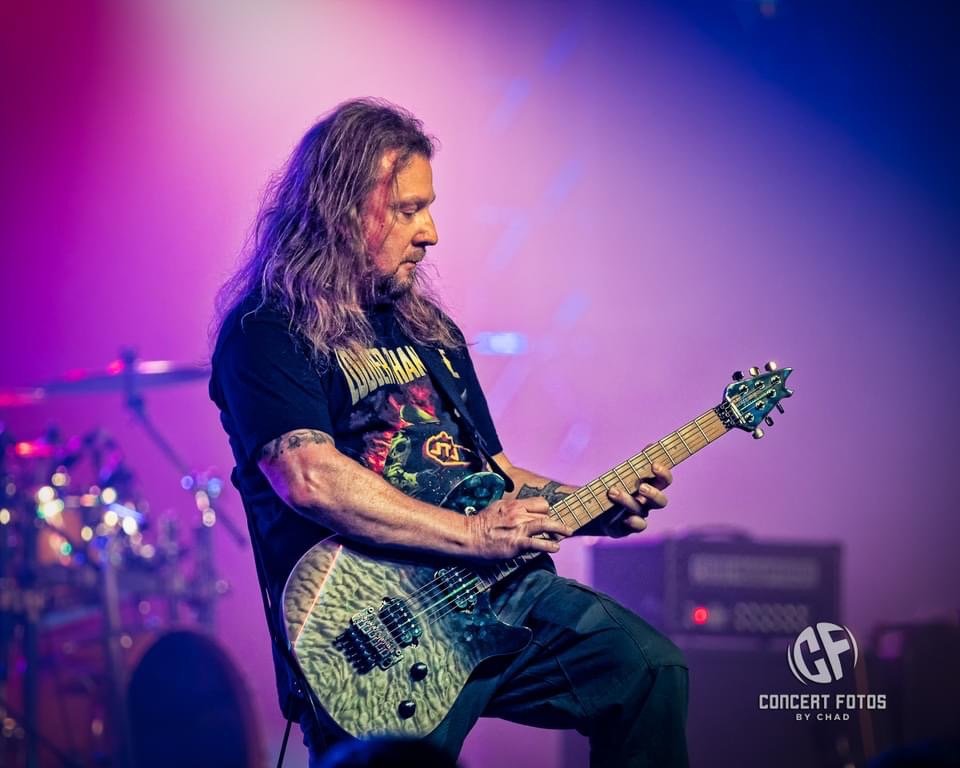 Jonathan (Jon) started his music career at the young age of 13 after being inspired by Christian rock pioneers like Stryper, Petra and Rez Band.

Feeling a call to play music, he picked up the guitar and a few months later founded the Band Zeal. 6 years later he was offered to join Sacred Warrior at the age of 19.
Jonathan was with Sacred Warrior through the entire Wicked Generation tour as well as writing and recording the popular Obsessions album with the band before his departure.
Returning to Zeal months later he would take on the lead vocalist position as well as being lead guitarist.
In the years that followed he would share the stage with some of the biggest bands in rock and metal (Shinedown, Saliva, Trivium, Yellowcard etc.) as well as collaborating with members of bands like Creed and Sevendust in production and writing.
Jonathan developed as a producer and writer over the years before reuniting with former Sacred Warrior vocalist Rey Parra and forming the band Deny The Fallen in 2014.
The band released their debut album (Symptoms of Eternity) in 2018 and are currently still active and recording their follow up album.
Shortly after Jon partnered with Hand Of Fire/ Perpetual Paranoia guitarist Tiago James De Souza to write and produce the critically praised Godman- Hypostatic Union album (vocals & guitars).
In 2021 all of the alumni members of Sacred Warrior partnered to record a metal version of On Christ The Solid Rock. This opened the door for both Jonathan and Rey Parra to return to Sacred Warrior in 2022 for a live performance at Immortal Fest. That culminated into Jonathan rejoining Sacred Warrior as an active member. Jonathan is currently writing and recording new music with Sacred Warrior for an upcoming album.
Jonathan also has a passion for praise and worship music ministry and has served extended tenures throughout his career as a worship leader in his local church.
Equipment Prefered:
PRS Guitars, EVH Guitars, Chapman Guitars, Vintage Guitars US, Neural DSP
Tom Sanderson - Keyboards - Vocals
Tom grew up singing from an early age, and started piano lessons at 8. Many musical adventures followed… singing and playing in church, playing piano for congregational singing by age 10, and tenor vocals in a southern gospel quartet during high school. Ironically, he grew up in a church environment that was rather tentative about heavy Christian music, so anything heavier than Michael W. Smith and The Cathedrals had to be listened to by sneaking it past his parents. The artists listened to covertly throughout high school, which cemented his love of heavy Christian music, included: Tourniquet, Bride, DeGarmo & Key, Deliverance, Guardian, Stryper, Ken Tamplin, Whiteheart, the original and still undisputed kings of Christian rock – Petra, and yes, Sacred Warrior. Things continued at Cedarville University with a minor in Music, which involved (among other things) a year of pipe organ lessons, two more years of piano lessons, advanced music transcription, orchestration, vocal ensembles, music theory, and advanced listening skills. He continued to enjoy heavy Christian music… again, under the radar of a rather strict conservative Christian college environment. 🙂
After graduating in 1999, he and his wife Cindy found a church home at the Compass Church in Naperville, IL where he served for over 15 years on the worship team for its largest campus. Always happy to serve in any capacity needed, he played piano, sang in choirs and ensembles, sang feature vocals, and played synthesizers, guitar, bass, and anything else that didn't require being hit with sticks or having air blown into it to make a sound.
He met the guys from Sacred Warrior a bit before the Waiting In Darkness release, and was able to help in a small capacity joining the "Orc army" on "Long Live The King". When Steve contacted him in 2015 in need of a new keyboardist, he was humbled and thrilled to accept the chance to serve in ministry with a band he had always been a fan of. Tom's role involves keys, computer sounds, assisting with songwriting, and turning ideas into musical charts and chords that nobody else in the band needs or wants.
Tom plays Casio PX5-S, Behringer Motör 61, and Roland AX-EDGE keyboard controllers, mini key controllers from Korg, AKAI, and Arturia, hundreds of gigabytes of samples and synthesized sound from 8Dio, EastWest, Arturia, Spectrasonics, and Spitfire, and a partridge in a pear tree.